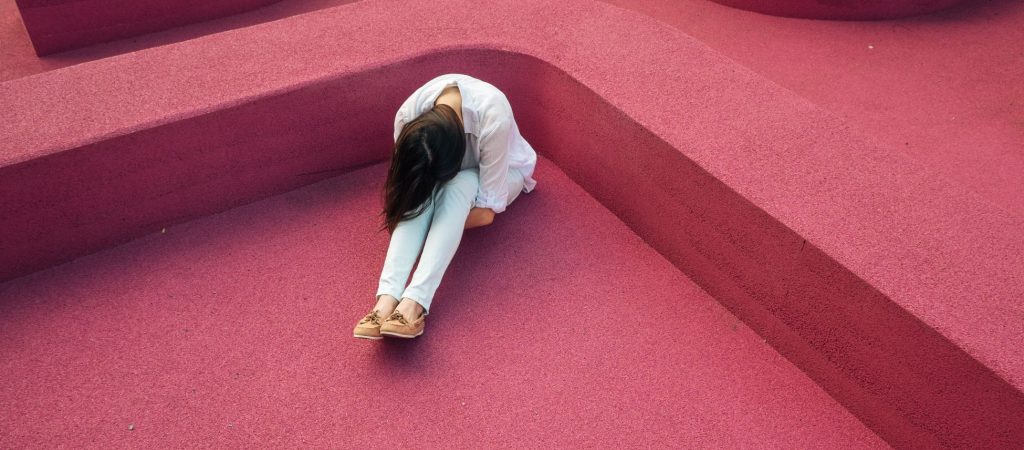 I feel like I'm going crazy!
During menopause, in addition to physical changes to your body, your brain is also affected by surges and dips in your hormone levels. The mental symptoms of menopause can make you feel like you are going crazy. The mood swings and irritability can make you blow things way out of proportion. Little pesky issues seem ginormous, and your brain can fester over the smallest thing until your head wants to explode.
You are not going crazy. It is overwhelming and even when your rational brain knows what is causing it, it is still all-consuming and very hard to shake off.
What causes this?
Blame your ovaries. They won't mind.
Your ovaries are so busy trying to keep up estrogen production but they aren't running on all cylinders anymore. At times they can't make enough, other times too much. It's these fluctuations of hormones that disrupt your entire system, including your brain and mood-regulating chemicals like serotonin and endorphins.
This can lead to some of the mental menopause and perimenopause symptoms including:
sleep issues
anxiety
mood swings
What can you do about it? Reducing stress can be very helpful in the mitigation of anxiety and mood swings. Giving yourself some me-time to relax and calm your mind, especially when you are obsessing over something. Do yoga, build a puzzle, paint a paint-by-number, go for a walk or just get lost in a good book.
Relaxation and Stress Relief Products
Adult Coloring Books
Relax and find your Zen by coloring. Mandalas symbolize harmony, wholeness, and healing. These spiritual maps guide us in our personal and creative journeys and allow us to find inner peace and calm.
Paint-by-Numbers
Enjoy the calming and almost hypnotic feeling when you work on a paint by number painting. These Opalberry Paint by Numbers kits for Adults each come with a 16×20″ Wrinkle-Free Rolled Canvas, 3 paintbrushes that do not shed, 30 safe, odorless, water-based acrylic paint pots shipped in vacuum-sealed bags and a reference image.
Do a Puzzle
Relieve Stress. Escaping into the calm of puzzling for as little as 20 minutes can sooth anxieties. It's the perfect digital detox.
Read a book or 100
Massage Pillows